Cherry Cobbler with Vanilla Tea for Memorial Day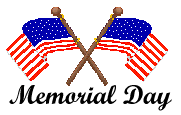 I hope you are enjoying this three day weekend (to my American friends). This Memorial Day is rather cloudy and chilly so we're going to have a simple family bbq tonight for dinner. My father was in the Air Force and always reminded us to remember the true meaning behind today.
During this weekend, I enjoyed seeing several groups of friends. It's so nice to catch up with old time friends. Because of all of these visits, today's post will be a bit shorter. I'll have a nice tea for you next week.
Recently I have noticed that when people come to visit or join us for dinner, the requests for decaffeinated coffee and tea have increased. I don't drink decaf tea so I thought I better remedy this. Last December I was at Target and was cruising down the tea aisle and was shocked to see tins of Harney and Sons teas! I remember reading favorable comments about their Vanilla Comoro tea so I purchased a tin of twenty tea sachets. Love the roominess of the sachets so the leaves can really expand.
Vanilla Comoro is a mild black tea with a very subtle sweetness to it. According to the website, the decaffeination process has lightened the tea's flavor. I think it is a nice tea choice to complement a light breakfast or dessert for those seeking a caffeine free tea. But overall I need stronger flavor in a black tea especially one containing vanilla.
Speaking of desserts, I would like to share a great start to the summer cobbler. My family went cherry picking at a local orchard last weekend and picked twelve pounds of large amazingly sweet deep purple cherries. Of course I had to make a cobbler and here's the recipe:
I added some store bought Rainier cherries to add some variety to the cobbler.
Cherry Cobbler by Emeril Lagasse
Ingredients:
6 cups of tart red cherries; pitted
1 1/4 cups sugar **These cherries were so naturally sweet. I only used 1/4 cup sugar.
Topping:
2 Tablespoons brown sugar
Directions:
Preheat oven to 400 degrees F. In a saucepan combine filling ingredients and cook, stirring until bubbling and thickened. Pour into an 8 inch square baking dish. Meanwhile, stir together flour, sugars, baking powder and cinnamon. Cut in butter until it is crumbly. Mix together egg and milk. Add to flour mixture and stir with a fork until just combined. Drop topping by tablespoonfuls onto filling. Bake for 25 minutes until browned and bubbly.
I really like how the topping is not overly sweet. The cherries are able to shine in this cobbler. Enjoy!


Thank you for joining me today for cobbler and see you next week.
~Nora