Until next week...
Hello Tea Friends,
My flight arrived a little later than expected last night and I'm a bit more tired than expected too so no post this week.
I will be sharing the "tea" parts of my trip with all of you in future posts.
For this week I look forward to reading your blogs and responding to your comments. I apologize for not responding last week.
Have a wonderful 4th of July Weekend and come visit next Sunday.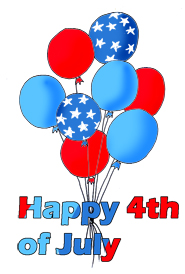 All the best,
Nora